South Glens Falls, Wilton
---
South Glens Falls is a village in Saratoga County, you guessed it, just south of the City of Glens Falls. It is on the south bank of the Hudson right across the river from downtown Glens Falls. It too is an old mill town. It's best known for Coopers Cave, under the now dammed up falls on the Hudson River and the US 9 bridge. This cave was where James Fennimore Cooper was inspired to write "The Last of the Mohicans".
The Village of South Glens Falls Site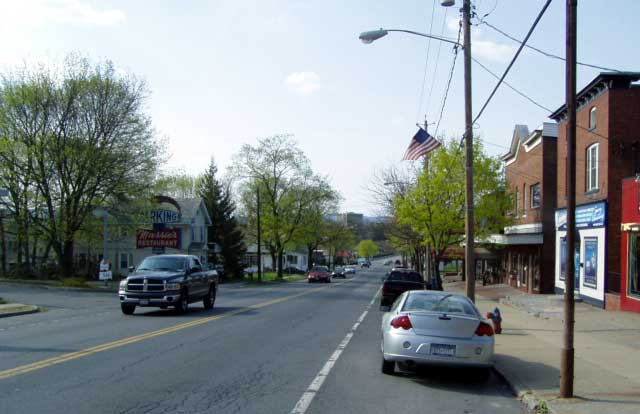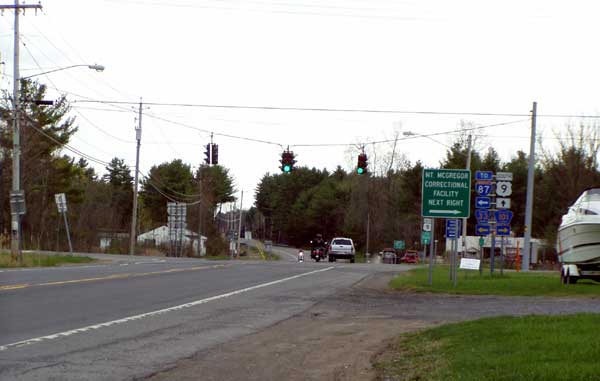 Wilton is a town just north of Saratoga that is part suburb and mostly rural. The main part of it is west of Exit 16 past the diner. There are several large warehouse facilities along this road. You can follow this county road, CR 33, over the mountain to Corinth.
---
Participating Establishments
Saratoga County
518 Area Code

---

Motel Lodging: Days Inn & Suites of Queensbury & Glens Falls, NY
24 Big Boom Road, Right by Exit 18 Northbound Off Ramp
complimentary breakfast, free local calls Housekeeping units, right next to highway and businesses, great for Glens Falls Civic Center events Phone: 518-793-8891 Reservation: 800-237-8466 Email

---

The Farmer's Daughters' Drive-In
882 NY Route 29, Lake Avenue
Saratoga Springs, NY 12866
6 Miles East of Exit 14/15
Great Ice Cream, Ice Cream Cakes, Burgers, Dogs, Lunch, Dinner, Catering
Open 11 AM to 9 PM, Monday thru Sunday, Seven Days a Week from May to October
Phone: (518) 584-8562
Also, for all purpose catering, food & drinks, in the Albany - Saratoga Region, try Distinctive Catering